If you're anything like us, you're constantly looking for new ways to freshen up your home's decor. Well, 2024 is shaping up to be an exciting year for interior design! We're saying goodbye to some old favorites and welcoming in some fabulous new trends. Let's dive into the wonderful world of design for the coming year!
Terra Cotta Takes Center Stage
First and foremost, let's talk about terra cotta. This earthy, warm, and timeless material has been making a comeback in a big way. Terra cotta is trending like never before, and it's not just for flower pots anymore. This natural hue is driving new neutrals into our homes, creating a sense of warmth and vibrance that's hard to resist. Whether you're incorporating it into your decor through pottery, tiles, or even wall paint, terra cotta is here to stay, and it's all about embracing its rich, earthy tones.
Cracked Pepper: The Color of 2024
Every year, we eagerly await the announcement of Behr's color of the year, and 2024's choice has us all buzzing with excitement. Say hello to "Cracked Pepper"! This deep, dramatic shade is all about embracing eclectic design and making a bold statement. It's the perfect choice for those who want to step out of their comfort zone and experiment with more adventurous color palettes. Whether you're using it on your walls, in your accents, or even as a cabinet color, Cracked Pepper is sure to bring an air of sophistication and drama to your space. Check out Front + Center's Pepper Shaker for an easy way to incorporate this color in a big way.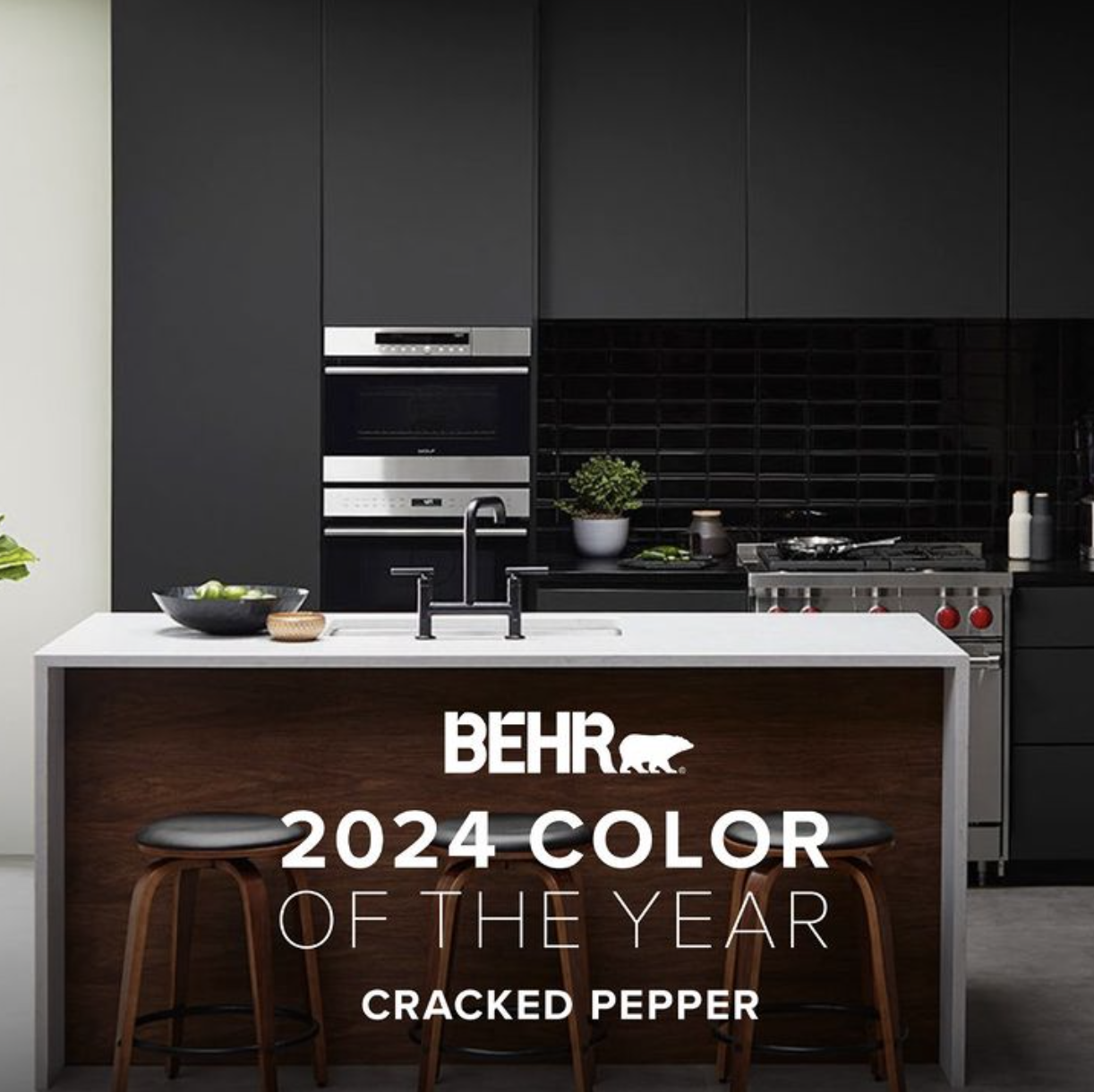 Green Replaces Blue
In the world of furniture and cabinetry, there's a major shift happening. Blue, which has been a staple in interior design for quite some time, is taking a back seat to green. This refreshing change brings a sense of nature and tranquility into our homes. Whether you opt for a true green like sage or a more subtle neutral-cast hue, green is the new go-to color for adding a pop of personality to your furniture and cabinetry.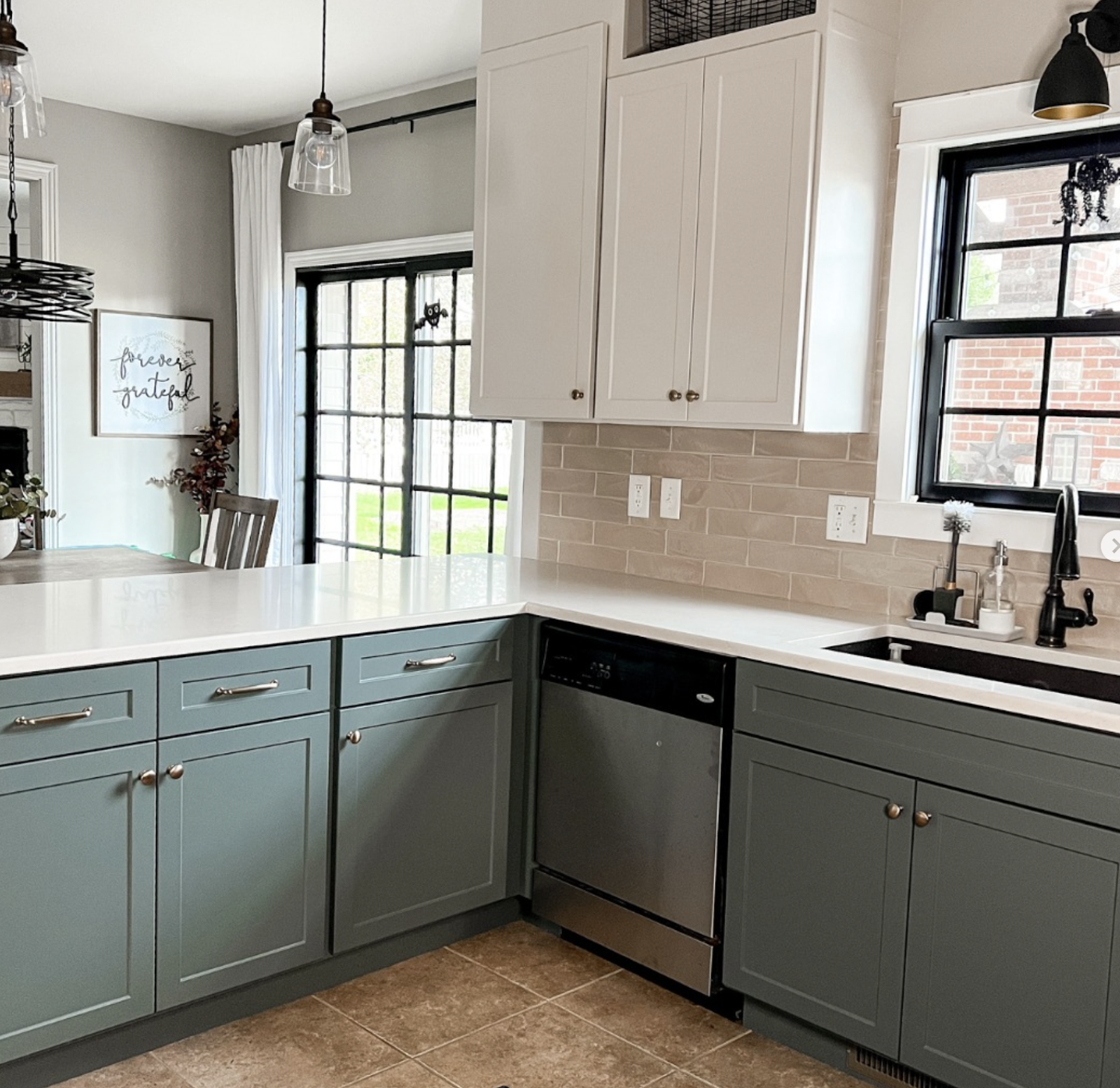 Millennial Pink is Out
It's time to bid adieu to millennial pink. While it had its moment in the sun, it's time for this trend to take a backseat. Instead, we're embracing bolder, more vibrant colors that infuse our spaces with energy and personality.
A Backlash to Farmhouse
As much as we love the charm of farmhouse style, there's a noticeable shift away from it in 2024. Don't get us wrong; farmhouse will always hold a special place in our hearts. But now, we're seeing a desire for homes that exude character and warmth while still maintaining a contemporary and clean look. It's all about striking that perfect balance between rustic charm and modern sophistication.
Purposeful, Meaningful Spaces
In 2024, the focus is on creating purposeful and meaningful spaces in our homes. We want rooms that feel lived in but not cluttered. This means carefully curating our decor and furnishings to tell a story, reflect our personalities, and serve a practical purpose. It's about creating spaces that make us feel truly at home.
Contemporary Kitchen Cabinets with Personality
When it comes to the kitchen, contemporary is the name of the game in 2024. But don't think for a second that contemporary means sterile! People are looking for kitchen cabinets that are not only sleek and modern but also have the ability to hide clutter while showcasing touches of personality. It's all about clever storage solutions and incorporating unique design elements that make the heart of your home truly special.
New Neutrals: Welcome CLAY
To complement the terra cotta trend, we're seeing the emergence of new neutrals like CLAY and DUNE. These soft, earthy tones pair perfectly with terra cotta accessories, art pieces, rugs, and even counter stool upholstery. CLAY brings a sense of balance and harmony to your space, making it the perfect companion for our beloved terra cotta.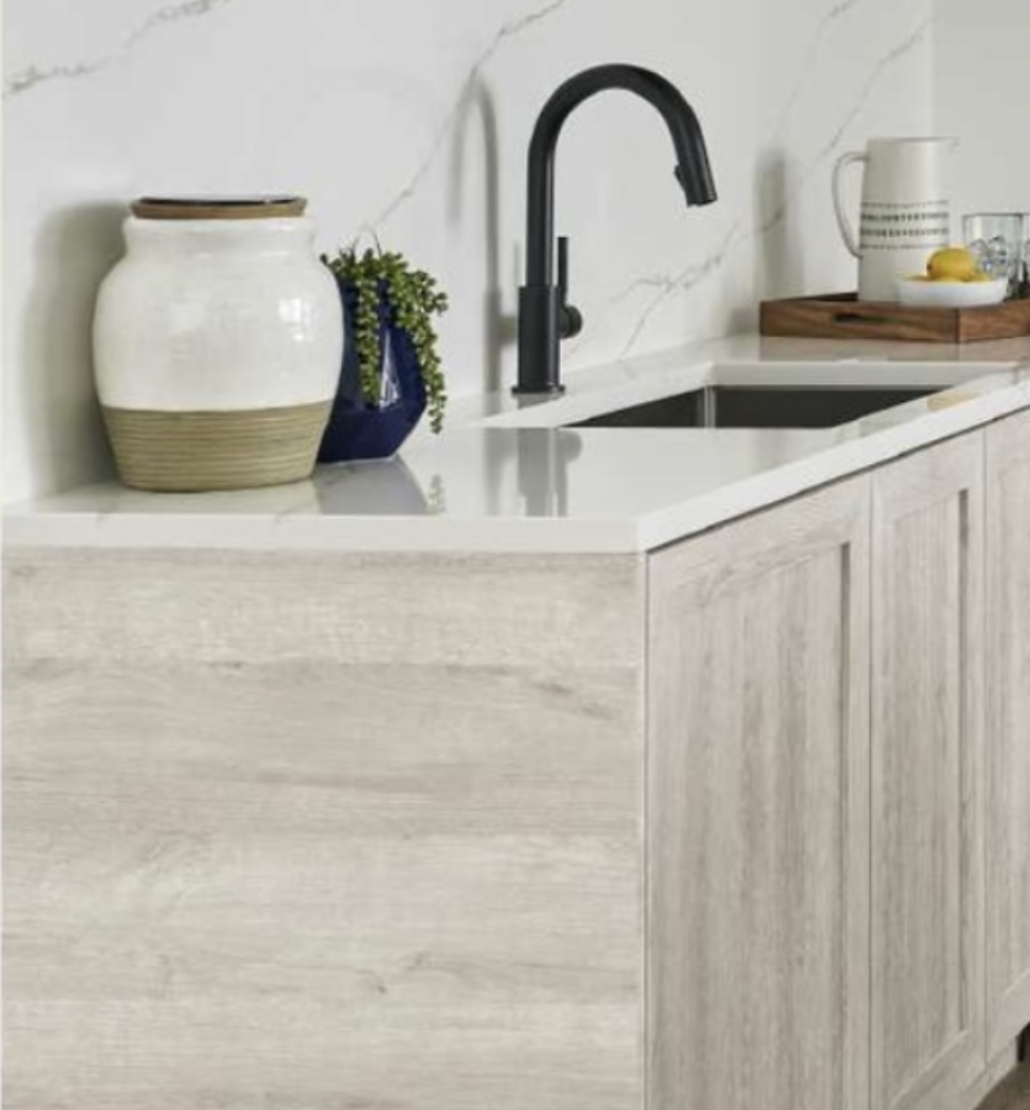 Pictured: Mitre Shaker Style in Dune
See how Lindsay Polidore infused purposefulness into her kitchen with this warm, comfortable color.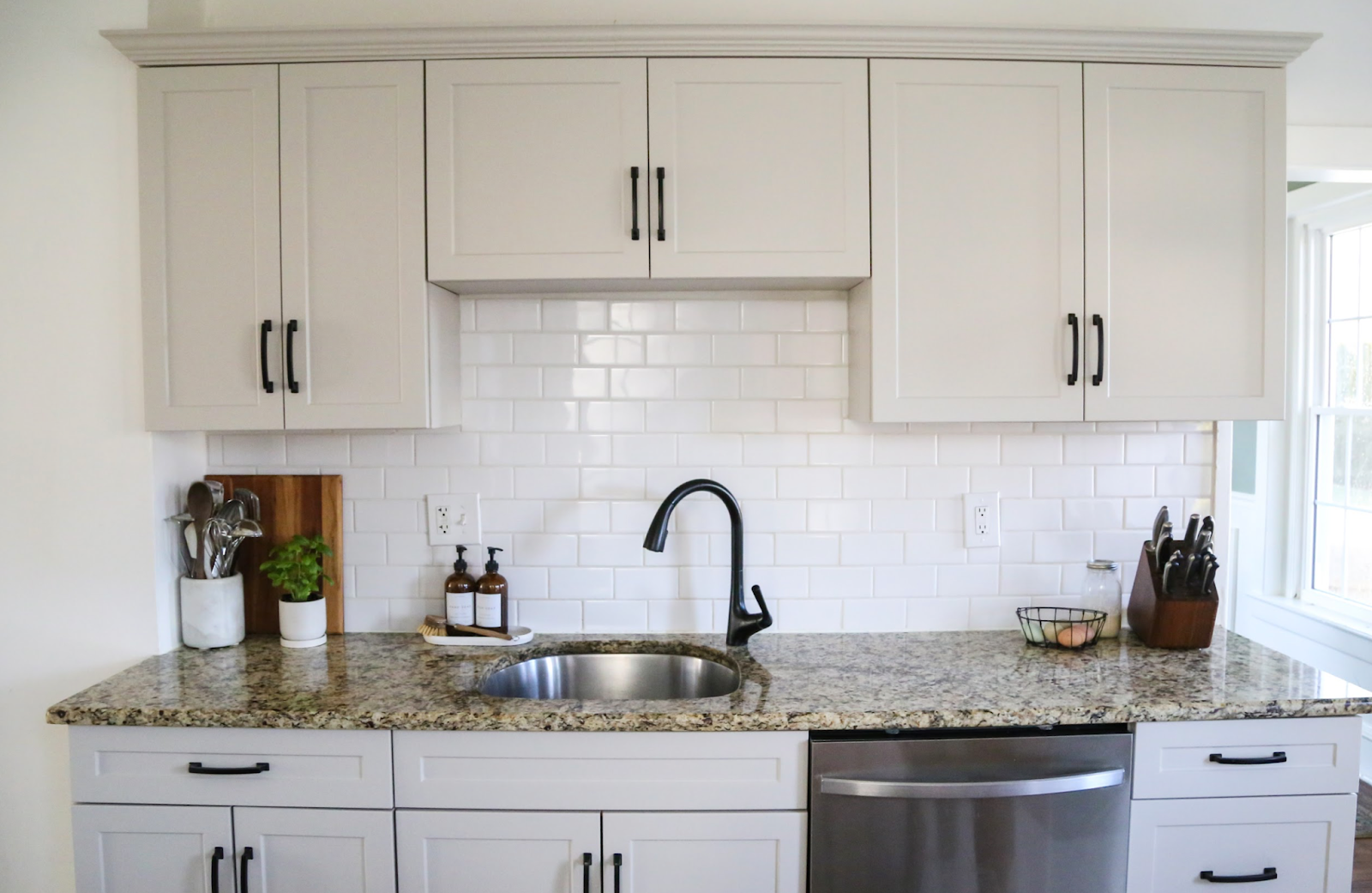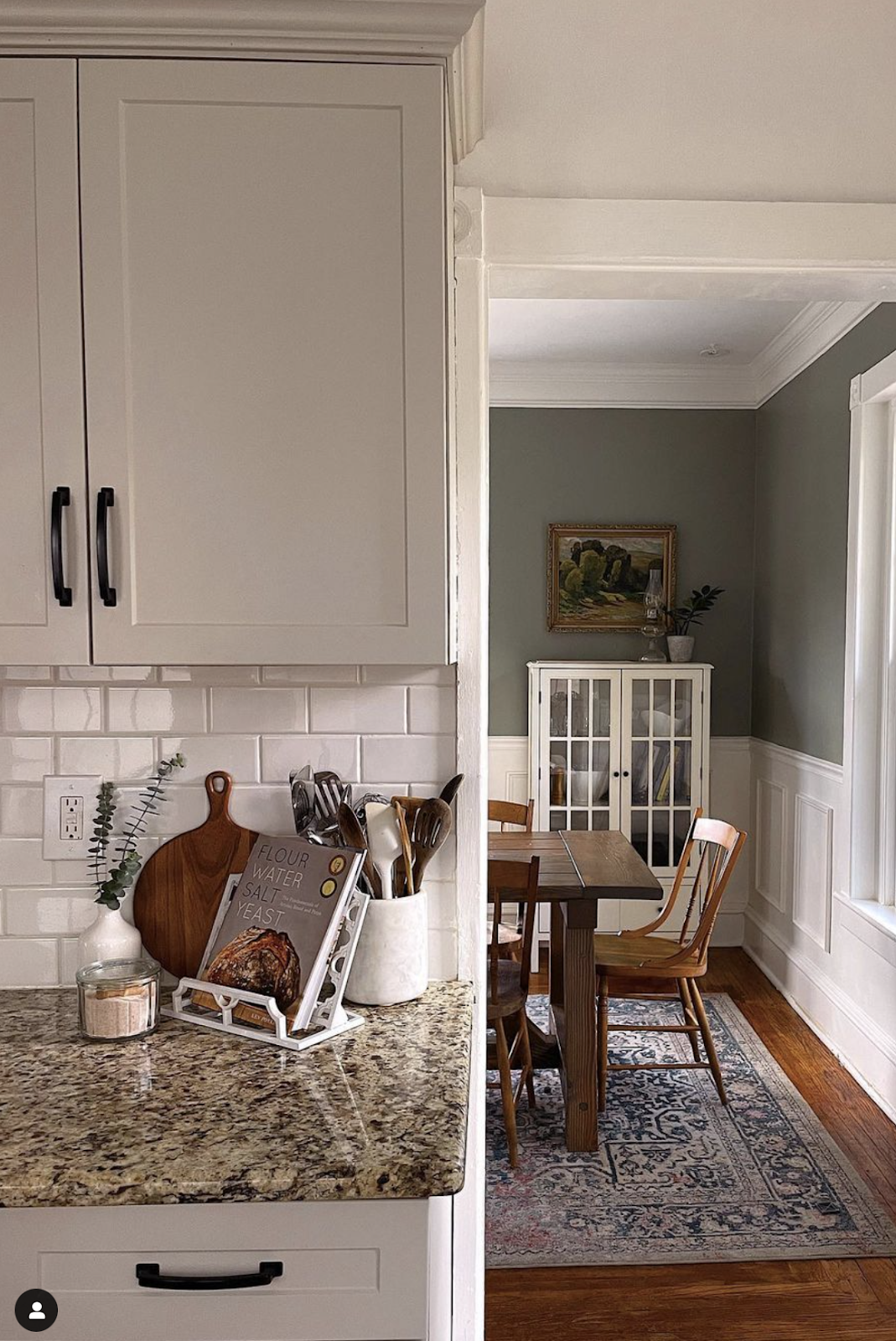 So there you have it! The design trends for 2024 are all about embracing the warmth of terra cotta, experimenting with dramatic colors like Cracked Pepper, and creating purposeful, meaningful spaces that reflect our personalities. It's an exciting time for embracing 2024's livable kitchen color trends in interior design, and we can't wait to see how you bring these trends to life in your own homes.