Request Free Color Swatches
Find the perfect color for your space with free color swatches (our treat)
*No Code Required!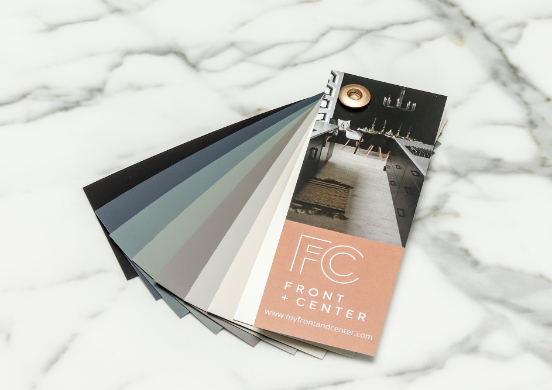 Salt or Pepper? Clay or Moonlight? Sage or Tidal or Deep Sea, oh my! Trying to decide which Front + Center door color is right for you? Our free color swatches are the perfect place to start. (But the truth is, you really can't go wrong, no matter what you choose!)
Enter your address below and we'll send your free color swatches on their way via U.S. mail. They usually take about 7-10 days to arrive, depending on where you're located.
Painting cabinet boxes? Once you've selected a color, take the free color swatch to your local paint store so they can give you an exact match on cabinet-grade paint.