We feel very fortunate that we got to work with Ashley French and to be a part of her cabinet refacing project, helping her transform her laundry room into a space with purpose and style. We were so impressed with how Ashley's project turned out we thought it deserved a quick spotlight! Ashley always does amazing things and this is another great example of her talent. Here's what she had to say about her experience with Front + Center:
"Ever since we moved into this house I have wanted to do a laundry room renovations. Our laundry room is a decent size and has lots of storage thanks to the large cabinets above the washer and dryer and the floor to ceiling built-in cabinets. Despite the storage, the entire room desperately needed a facelift. We considered three different options for the cabinets – ripping them out and replacing them, keeping the boxes and refacing them with new cabinet doors, and keeping everything as-is and just painting it all.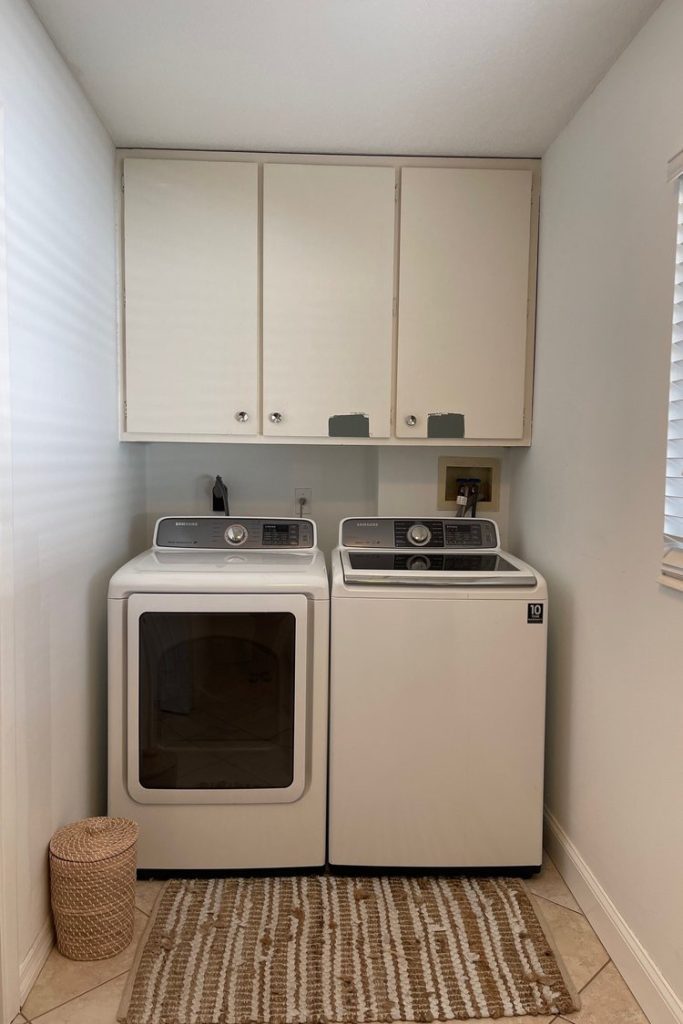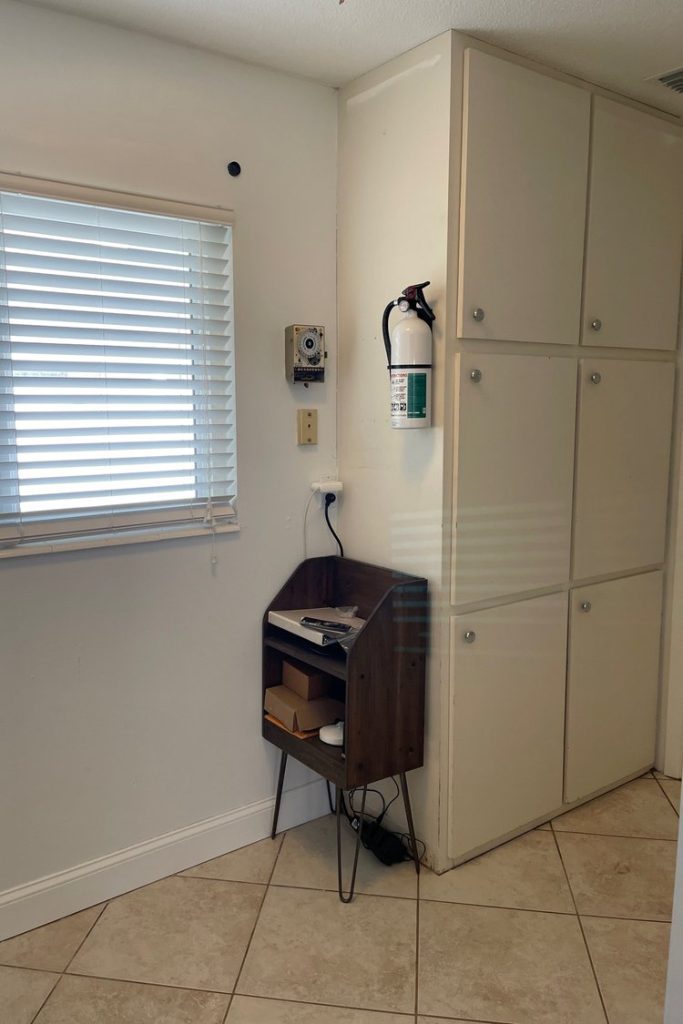 We ultimately decided to paint the boxes and get new cabinet doors because this would be more affordable and less messy than a total replacement. Our new engineered cabinet doors are from Front + Center. They offer a curated selection of Engineered Fronts + Refacing Supplies in classic and trending styles so you can totally transform your space without all the time, mess, and stress of a total cabinet replacement. Their cabinet doors come in a variety of styles including flat panel, shaker, a raised detail style, a mitered shaker, and a step shaker. We decided to go with the classic shaker style in their color Sage.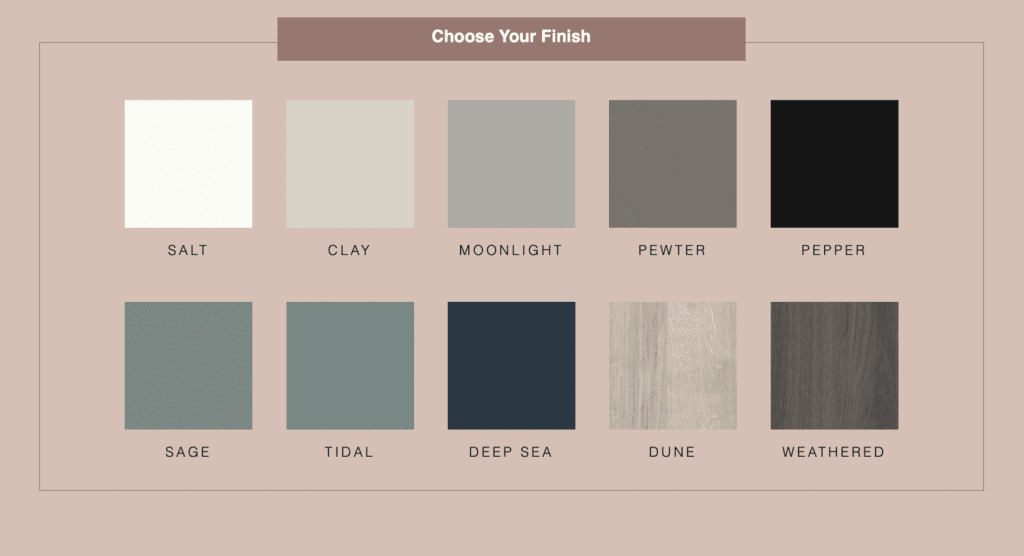 Measuring our cabinets to determine the new door size was easy thanks to Front + Center providing us with detailed directions on how to measure. They also offer technical support through their website Contact Us page if you have any questions about the measuring and ordering process. We placed our order and the doors arrived quickly and in an extremely well wrapped package ensuring the doors were perfectly intact upon arrival.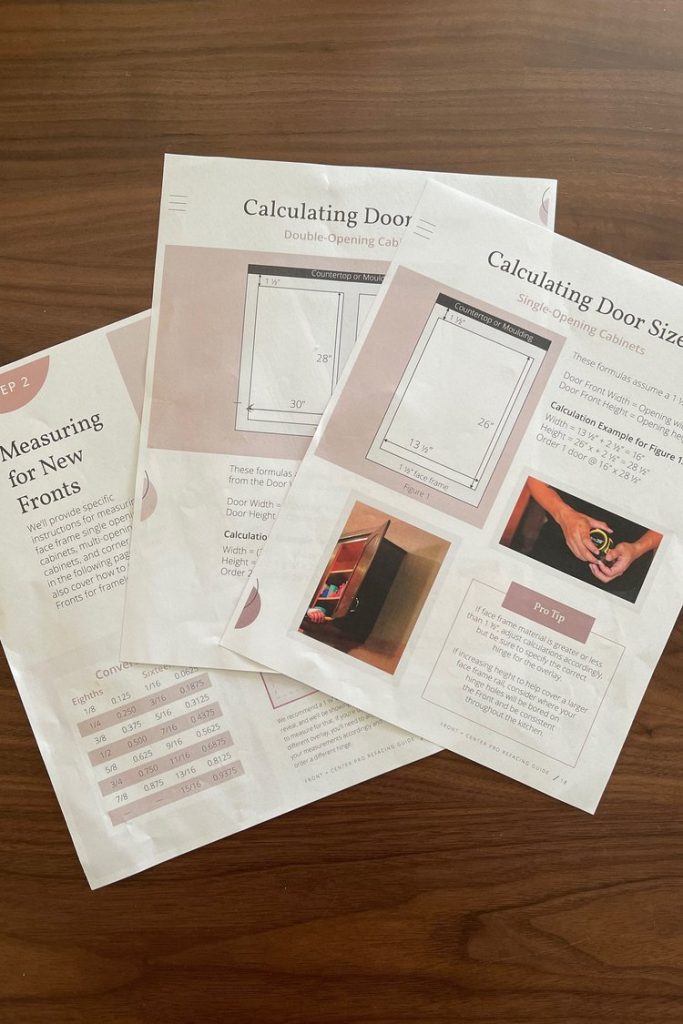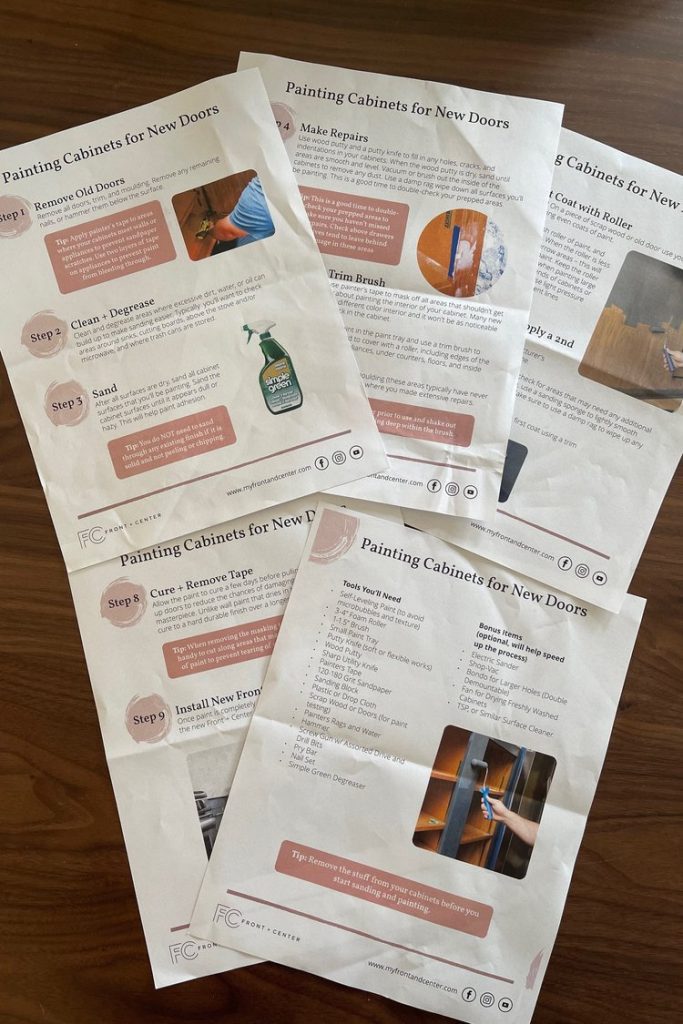 Before installing the doors we painted our existing cabinet boxes so they would match the new doors. We took the color swatch provided by Front + Center to Benjamin Moore and they were able to perfectly color match it. We used Benjamin Moore Advanced paint which is specifically made to be used on cabinets. We followed the detailed directions provided to us by Front + Center to paint our cabinet boxes in preparation for the new doors. Once the cabinet boxes were painted, we gave them a full 7 days to fully dry and cure.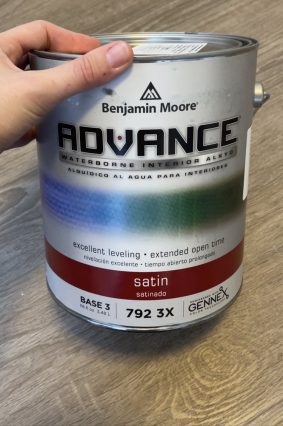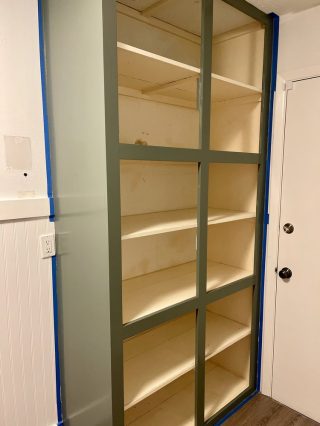 Now it was finally time to install the new cabinet doors! We laid out each door and determined its place in the laundry room. Then we installed all the hinges onto the doors. We started with the doors on the bottom of our tall built-ins and worked our way up the cabinet installing them one by one. It was incredible to watch these cabinets totally transform as we installed each door. Something that really impressed us was the finish on the doors. Front + Center actually covers their doors with an engineered material that looks and feels like paint but is more durable and maintenance free. It is 6 times thicker than a coat of paint and resistant against scratches, stains, water, and dirt. This means you never have to worry about scratches, cracks or dents and they will stand the test of time against rambunctious kids, pets, house guests and more.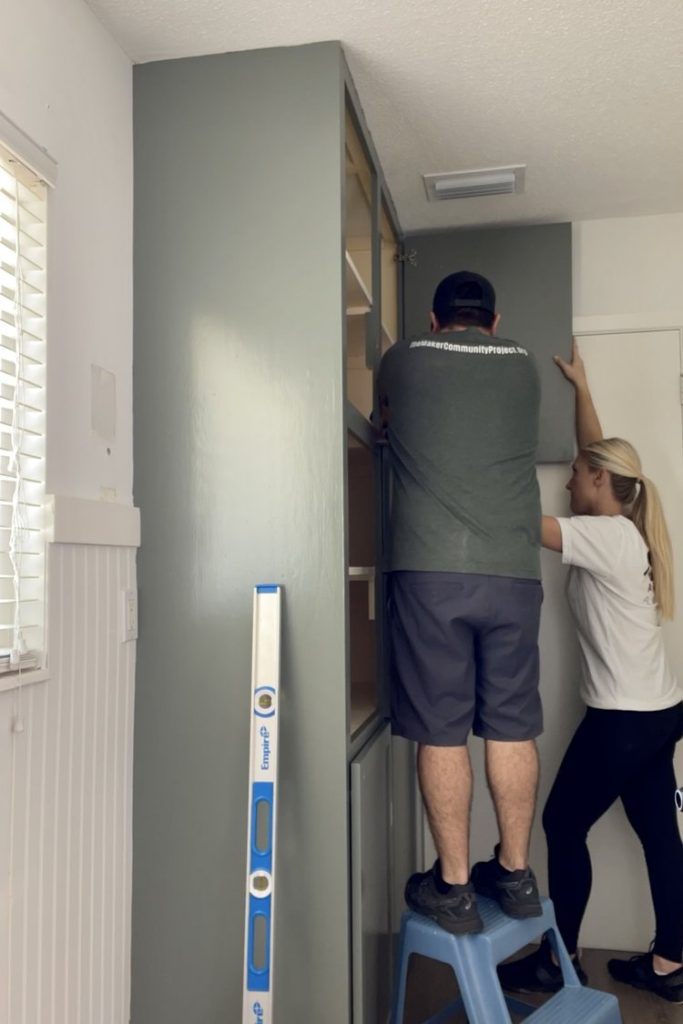 We are so incredibly happy and impressed with our new cabinet doors and our experience working with Front + Center! Our laundry room cabinets look like they underwent an entire replacement when really we just replaced the doors. The entire process from measuring to ordering to installing was easy and stress-free. This is a project I would highly recommend to any DIYer or someone wanting to transform the look of their space without the headache of a full renovation."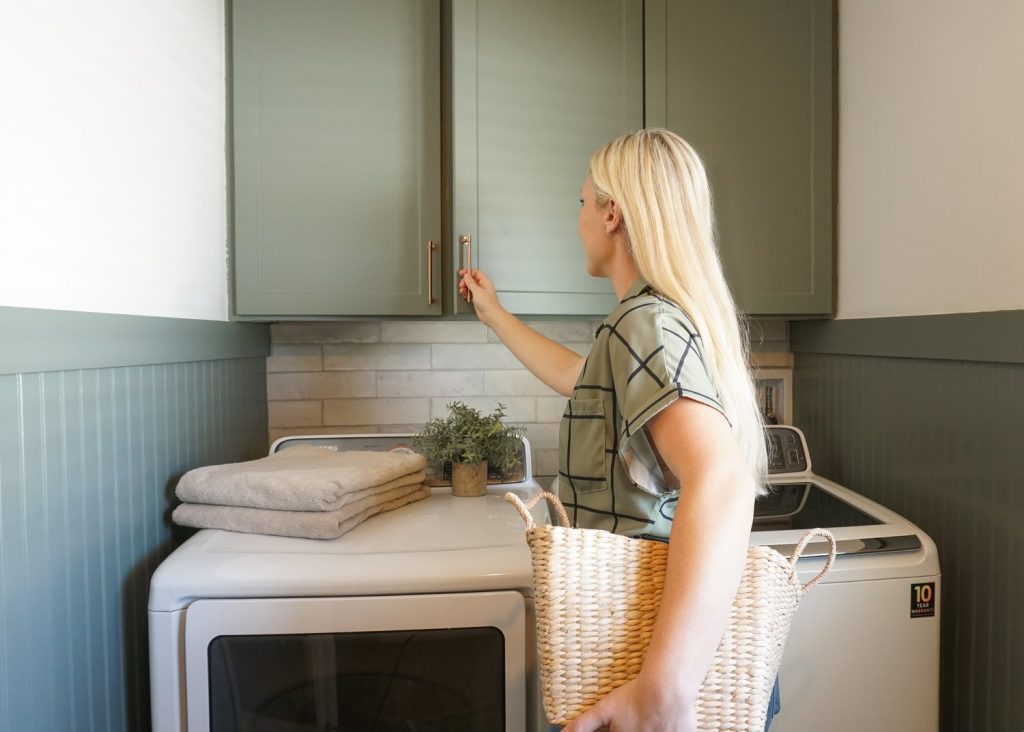 For those wanting to learn more about Ashley's process you can watch her video HERE.
Go check out all the amazing things Ashley does by following the links below. If you want to learn more about Front + Center cabinet refacing products visit our products page and get started.
Ashley French Links: