Refacing Supplies
We offer a variety of materials to Refacing cabinets in the exact same finish as our Fronts.
Pro Exclusive: Refacing Supplies
Pressure Sensitive Adhesive
PSA is an innovative non-reactive adhesive that forms a bond when pressure is applied to bond the adhesive with a surface. No solvent, water, or heat is needed to activate the adhesive.
Size Availability:
Sold in sheets of:
4′ x 8′
4′ x 10′
4′ x 12′
Sheets can be cut in half at no additional charge
4′ x 8′ sheets can be cutdown to 2″ wide or 3.5″ wide strips (for a fee)
Grain runs with the 8', 10', or 12' dimension
Common Uses: Applying a matching finish to face frames and other visible parts of the cabinet box during Refacing
Application: Peel-and-stick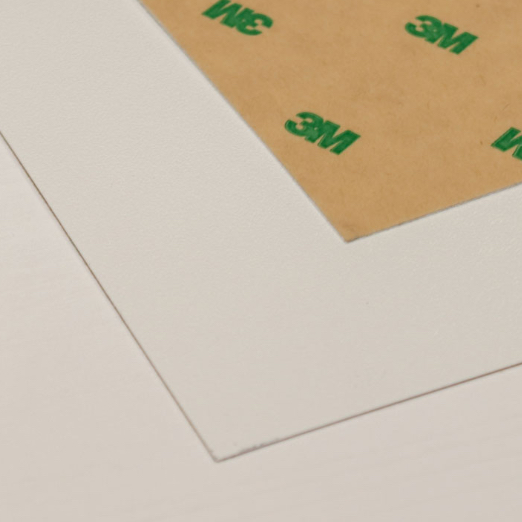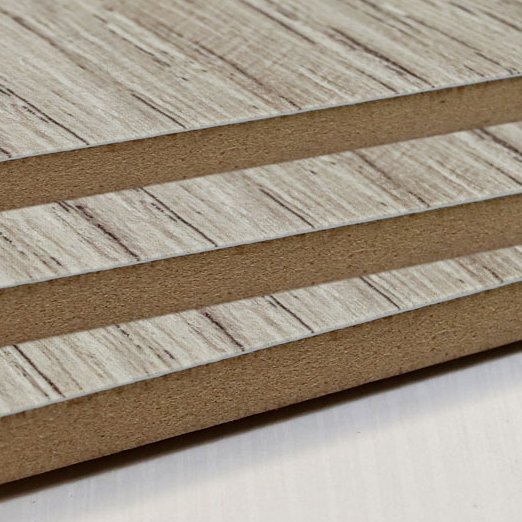 Cut-to-Size Panels
Custom-cut sheets made from engineered materials. Edges of CTS Panels are always raw. Grain runs with the height of the panel.
Size Availability:
Sold in thicknesses of:
1/8″
1/4″
5/8″
3/4″
Available to be finished on 1 or 2 sides
Minimum size 3″ x 3″
Maximum size 48″ x 96″
Common Uses: Finishing cabinet ends and islands. Can be used to build a new cabinet box.
Application: CTS Panels may be applied with wood glue, construction adhesive, or headless nails.
Polyback
Polyback sheets are made from engineered material applied to a semi-rigid backer.
Size Availability:
Available in:
4′ x 8′ sheets
The grain runs with the 8′ dimension
Common Uses: Often used instead of PSA for worn cabinet boxes, or around islands
Application: Contact adhesive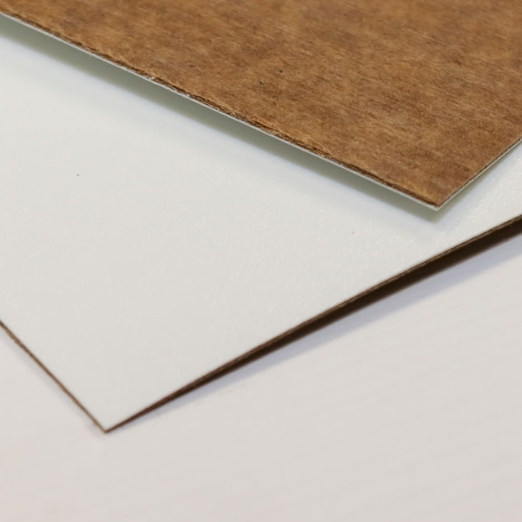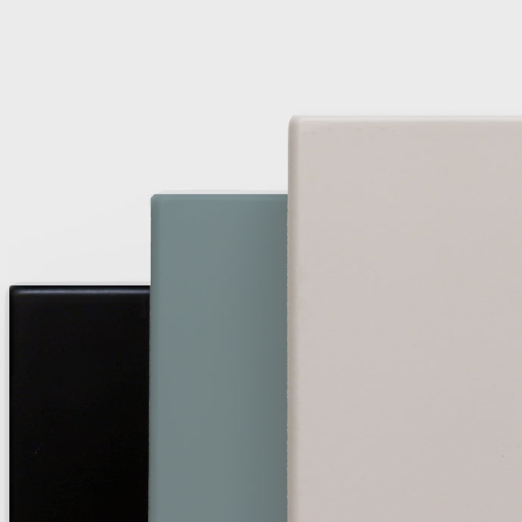 Filler
Fillers have a 1/16″ edge radius and are finished on the face and all edges. The grain runs the height dimension.
Size Availability: The minimum width is 2.5″, and maximum height is 91″.
Common Uses: Fillers can be used in a traditional filler application or as a valance, crown moulding riser or other trim.
Application: Wood glue, construction adhesive, or headless nails
Mouldings
Mouldings in a variety of styles are available in all finishes.
Size Availability: 91″ length
Common Uses: Depending on the style, mouldings can be used in a variety of applications, including crown moulding, finishing trim moulding, and base moulding.
Crown moulding styles: Royal Crown, Straight Crown, Cove Crown, Windsor Crown, and Soffit Crown.
Finishing trim styles: Scribe, Cove, Shoe, Batten, Outside Corner.
Base moulding style: Base, Large Base.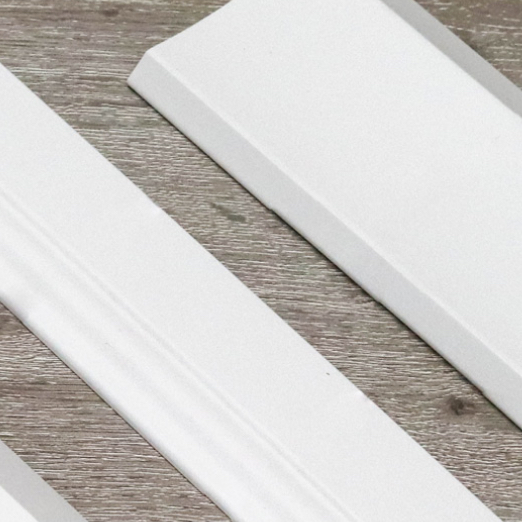 Complete Your Kitchen Reface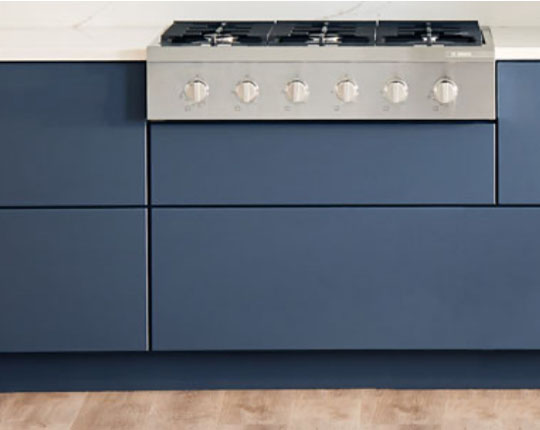 Engineered Fronts
Made from engineered materials, our Fronts offer more durability, easy maintenance and color consistency that can't be beat.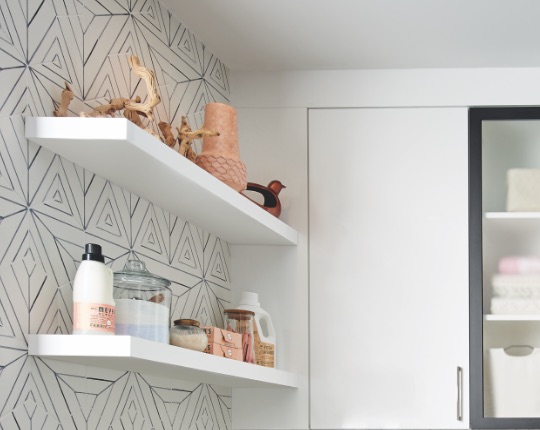 Floating Shelves
Add a finishing touch to your kitchen makeover with our Floating Shelves. Miter folded for a clean, seamless look, floating shelves include an internal metal bracket for easy mounting.